The Marauder sword also possess a few unnoticed improvements such as:

Weighted Handle: Gain more control of your blade as the handle and blade are weighted differently.

Oval cores for different flexibility depending on which side you strike with your blade.

Full-casted PU form offers a strike surface like that of latex, without the need to constantly applying maintenance for latex coated areas.
The blade beckons for you… Will you choose the Marauder sword and Stand Strong?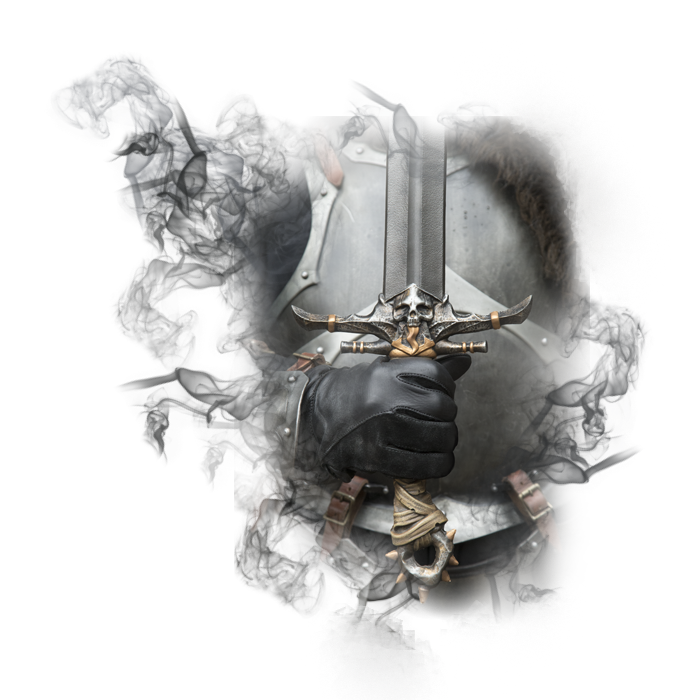 About Stronghold
The Stronghold weapon line is a line of fully cast foam swords. Nothing on them is hand-carved and they are latex free. This means that they do not require maintenance nearly as often like with regular latex weapons, which should be treated with silicone sprays after each use. The PU used also has a very soft density, which makes the impact not much harder than that of a regular latex weapon and as an added benefit offers a much higher degree of detail on areas such as the handle part of the weapon.
Stronghold swords are made to out highest specifications. The blades are cast in a highly durable combat-safe foam, and can be expected to last for many years.
Stronghold swords are fully cast, doing away with messy silicone sprays like a traditional latex LARP weapons regularly need.
Easily applied gel keeps these looking great for ages!
Stronghold swords have a weighted handle and an oval core which provide for excellent handling and superior balance.
Stronghold swords, though fully cast and highly durable, have a strike of comparable hardness to a traditional latex-coated LARP sword.
To sum up our Stronghold weapons focus on: Safe, low energy transfer by impact, durability, low maintenance, and a realistic appearance.